Installing flooring in December at discount pricing
Calvert City, KY


We've been in business nearly 30 yrs. we install vinyl,laminate,VCT,hardwood,engineered flooring and tile flooring. December is are discount month for installing flooring. Giv...

1985 Chevrolet K10 Pickup Truck
$29,500.00 - Cadiz, KY


Mileage 106360, 4x4, 8cyl, 305 automatic, a/c, power steering, power brakes, short wheel base, , blue tooth radio, new Cooper tires, Rally wheels, bumper guards, led lights, s...

1967- 72 K10 Chevy 4x4 chassis
$750.00 - Hickory, KY


Chevy K10 SWB chassis. 115 " wheelbase, engine NOT included. T350 and np 203 with part time 4wd kit installed. This is a factory org long bed frame cut down to short, so there...

Kimber 1911 Custom LW artic 45 acp
$800.00 - Fulton, KY


Looks brand new!!! 34 rounds 45 acp!!! 2 8 round mags 1 10 round mags Text or call 270 seven zero five 8313

'94Chevrolet 1500
Dover, TN


1994 Chevy K1500 2 door pickup for sale. 6.5L diesel, turbocharged, 4wd. For more info., call Dale @ 931-627-0716. NO texting or messaging. Thank you.

Howa model 1500
$1,050.00 - Fulton, KY


Howa 22-250 Bull barrel Like brand new!!! Just sighted in 35 rounds threw The gun since brand new I have 25 rounds to go with Call or text 270 seven 0 five 8313

Mobile deer shooting houses
$600.00 - Pleasant View, TN


Have 4 blinds that I've probably personally built. Prices are 600-1000. Call for more info or pictures. Truck bed blind is still in ky , 3 others are now in pleasant View Tn...

1754 Polar Craft
$2,500.00 - Marston, MO


1986 Polar Craft, 1754 with 70 HP Johnson and trailer, titles for all 3. Boat has ice breaker bottom. Riveted, not welded. Runs good. To make appointment to see the boat in Ma...

Lakeside Estate 550 Edgewood Dr.
$949,500.00 - Murray, KY


Welcome to the "Conover Lakeside Estate at Cedarling Hills." The estate consists of 1.9 acres on a point lot with several acres of TVA controlled land surrounding....

Yamaha 48 volt electric
$4,500.00 - Benton, KY


Yamaha 48 vci electric, batteries 2 year old Trojan this month has breeze easy fan, think it's 2010 or 2013 cart, nice, quiet cart with charger 4500.00 270 366 3458

1 OWNER: KUBOTA M7040 CAB+ LOADER+ 4X4- 2,023 HOURS
$38,000.00 - Calvert City, KY


1 OWNER- KUBOTA M7040 CAB+ LOADER+ 4X4 WITH 2,023 HOURS- 8 SPEED TRANS- HYDRAULIC SHUTTLE - REAR CAST IRON RIMS- DOUBLE REAR HYDRAULICS- ICE COLD AC- NO LEAKS- 70HP- NO EMISSI...

55" tv
$325.00 - Melber, KY


Brand new Toshiba far TV

44 mag ammo bargain
$400.00 - Smithland, KY


44 Mag ammo 50 rounds Ultramax 240g HP 20 rounds Master Cartridge 180g deer slayer 20 rounds Federal Classic 180g Hi-Shok 31 rounds Winchester 250g Partition Gold 34 ro...

8' Pool Table
$400.00 - Calvert City, KY


8' Barrington Pool Table with cue rack. Like new. local pickup only

grader cutting edges
Dover, TN


For sale: cutting edges for a grader. Call for more details, Call Dale: 931-627-0716. NO TEXTING or MESSEGING.

1 BR apartment for rent
$650.00 - Grand Rivers, KY


Apartment for rent, 1 bedroom, furnished or not. Has washer and dryer hookup, bring your own. Has frig and microwave, and beds and dressers. $650.00/mo and $600.00 deposit. Ut...

2006 NISSAN 350Z CONVERTIBLE-LOW MILES (108K)-NICE
$7,995.00 - Paducah, KY


3.5 V-6 ENGINE,AUTOMATIC TRANSMISSION,FULL POWER,ICE COLD AIR,TILT WHEEL,CRUISE CONTROL,PIONEER AM/FM/CD. POWER TOP. HEATED LEATHER SEATS. FANCY CHROME WHEELS WITH GOOD TIRES....

000 HWY 68 East
$699,900.00 - Benton, KY


Prime location for unlimited business opportunities. This level tract of property is currently being farmed and is ready for commercial businesses. Road frontage on both U.S H...

2008 Sterling L7500 Crane Truck
$59,000.00 - Cadiz, KY


Mileage 20374, 8.3L Cummins diesel, manual trans, Altec 18 ton crane, 120ft sheave height, hydraulic boom, swing away jib, heel winch, hook block, anti-two block, two man bask...

Used "2010" 25' Gooseneck Trailer
$4,600.00 - Goreville, IL


Used "2010" 25' Gooseneck Trailer, 7000lb axles, (2)-brake, 10ply radial tires on 16"rims, 5' dove, 5'foldup ramps, 10k jack, tie down box....

PORTABLE BUILDINGS
$4,170.00 - Benton, KY


DERKSEN PORTABLE BUILDINGS, LOCATED AT 1508 MAIN ST. BENTON, KY. 10X16 Z-METAL UTILITY. REDUCED PRICE $4,170. PURCHASE OR RENT-TO-OWN. FREE DELIVERY AND SETUP!!! YOU HAVE CHEC...

CDs, Video Games, Computer Software, Photo Suite CDs,
$60.00 - Paducah, KY


50+ CDs, Video Games, Computer Software, Photo Suite CDs, Educational CDs and more. 60.00 cash. Meet in Reidland area 270-210-0650

Custom tiled showers
Paducah, KY


We specialize in Tile/Hardwood / laminate floor Insulation. Custom showers, Bathroom remodeling 20 years experience licensed and Insured. Free estimates. Call or t...

1005 Park Ave. Vacant Lot
$11,900.00 - Paducah, KY


Vacant lot on Paducah's Park Avenue, .24 acre. Great location!! Listed with MOVE Realty, LLC MLS# 113085Contact Heather Pierce 270.559.6279 | heatherpierce330@g...

Home Brew
Metropolis, IL


5 Gallon Plastic Jug with Screw on Cap Lids Provide Rain Water Storage without Mosquitoes. Sturdy Carrying Handle, Bottle made from 100% PET (BPA-free) Used previously for Dri...
---

Search Ads
---
---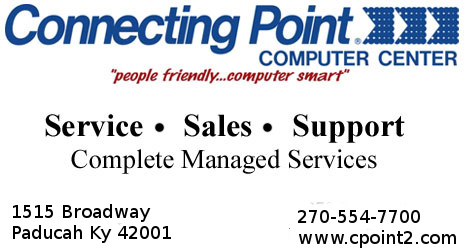 ---
Statistics
35,950
2,863
1,960
38
14

Email Replies Last 24 Hours

21
---
Trends
Popular Categories
Visitor Traffic
Recent Searches

Views
Category
Why Is This Important?
This list shows the top 10 categories that are viewed the most. This list is created from actual views over the last few hours.
1625
Recent Ads
761
Firearms/Long Guns
407
Firearms/Handguns
234
Firearms/Accessories
205
Autos/Pickup Truck
185
Hunting and Fishing
111
Boats
101
Farm/Tractors
88
Farm/Implements
88
Autos/Classic

Searches
Search Words
Why Is This Important?
This list shows the most common searches made by Classifieds visitors over the past few hours. It's a great way to see what buyers are looking for.
8
Glock
7
Ruger
7
trencher
7
14 ft utility trailer
7
Ford
7
Vehicles
6
Van
5
freezer
5
browning
5
Propane tank
---